Main content starts here, tab to start navigating
Slide 1 of 5
Slide 2 of 5
Slide 3 of 5
Slide 4 of 5
Slide 5 of 5
Snacks
Sigmund's German Soft Pretzel

Dijon mustard

$9.00

North Fork Potato Chips

Ask bartender for available flavors

$4.00

Fries

Jalapeno ketchup, garlic aioli

$9.00

Add shaved Parmigiano $2.00

Add white truffle oil $2.00

Summer Salad

Baby kale and red vein sorrel mixed greens, watermelon radishes, blueberries, cashews, purple haze goat cheese, and lemon pepper vinaigrette

$12.00

Add grilled chicken $6.00

Add grilled steak $9.00

Grilled Cheese

Pressed sourdough, American & cheddar cheese, caramelized onion

$9.00

Cauliflower General Tso

Sweet, spicy, and saucy .. sesame seeds

$14.00

Vegan Krab Cake

Seasoned jackfruit, quinoa, sweet yams, lemon-carrot-celery slaw, vegan tartar sauce

$12.00
Entrees
Fish Tacos

Cornmeal crusted mahi mahi, spicy pineapple salsa, creme fraiche, cilantro, soft flour tortilla

$15.00

Fried Chicken Sandwich

Apple-cabbage slaw, herb aioli, roll

$15.00

Double Smashed Burger

Grass-fed beef seared until crispy on the outside and juicy on the inside, American & cheddar cheeses, caramelized onions, pickles, house sauce, roll

$15.00

Add Bacon $3.00

Seared Tuna

Seared yellowfin tuna, soba noodles, soy glaze, micro wasabi

$21.00

Steak Frites

Grilled hanger steak, chimichurri sauce, parmigiano fries

$25.00
Sweet
Rosemary Olive Oil Cake

Caramel sauce, apples, vanilla bean whipped cream

$8.00
Sunday
Available Exclusively on Sunday from Noon to Close
Breakfast Pastry & Scones

Ask for flavors when you order

$3.00

Kouign-Amann Pastry

The fattiest pastry (all butter) with caramelized sugar

$6.00

Salmon Avocado Toast

Smoked salmon, fresh mashed avocado, cucumber-alfalfa salad, cilantro-lime dressing, chili threads, on sourdough toast

$14.00

Breakfast Sandwich

Scrambled Egg, Avocado, White Cheddar, Arugula, Pine Nuts, Herbed Aioli on Croissant

$14.00

Add Bacon $3.00

Chicken and Waffles

Liege Waffle, Fried Chicken Breast, Smoked Bacon, Thyme, 100% Maple Syrup, Homemade Hot Sauce

$16.00
Please inform server of any food allergy
Consuming raw or undercooked meats, poultry, seafood, shellfish, or eggs may increase your risk of foodborne illness
Rosemary Olive Oil Cake

Caramel sauce, apples, vanilla bean whipped cream

$8.00
Thursday - ALL DAY starting at 5pm
Friday - 5pm to 7pm
NEGRONI on DR

AFT - $8

WELL SHOTS - $5

WELL ONE & ONE - $6

DRAFT PILSNER - $5

DRAFT IPA - $6

CAN OF GANSETT - $3

SELECT HOUSE COCKTAILS - $9

GLASS OF WINE - $6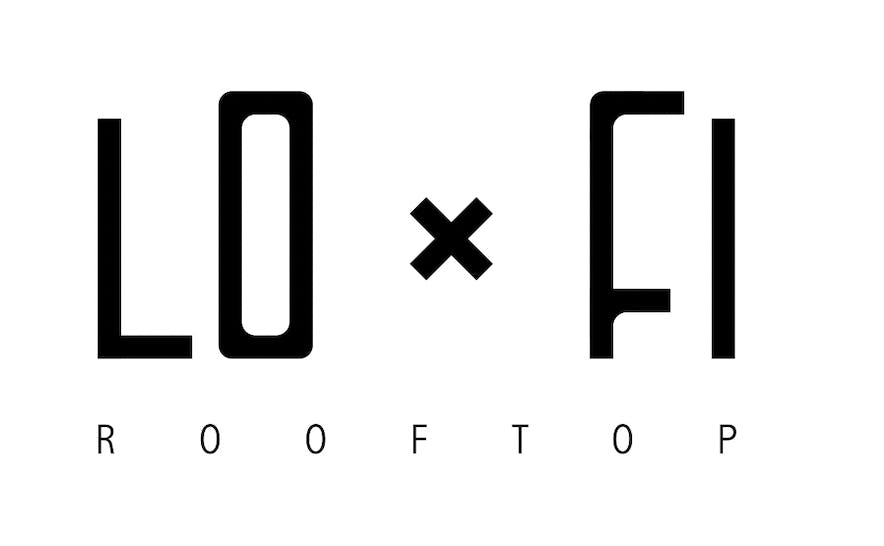 LoHi is super excited to announce our partnership with Finback Brewery! Over the next few months, we'll be working together to offer monthly collaborative events as well as a daily drinks menu featuring Finback beers on tap, in cans and in cocktails featuring Finback's partner distillery, Halftone Spirits.
Stay tuned for a full event schedule that will be announced soon. Hint, hint...
DRAFT
Finback IPA

7.2% | IPA - Dry hopped with Chinook and Columbus. Citrus, bright, dank. Notes of Pink Grapefruit, dry and clean.

$9.00

Crispy Town

5.2% | Pilsner - Hopped w/ Tettanger, Blanc, Citra

$9.00

Opening Thread

5.5% | Vienna Lager - Brewed with german barley, pale amber with golden hues and off-white foam. Rich malt character provides subtle sweetness and notes of fresh baked bread thats still warm in the center.

$9.00

Split Mind

4.7% | Nelson Sauvin Pilsner

$9.00

Garden ESB

5.2% | ESB - Known for their balance between malt and hop bitterness, this English-Style Pale Ale is delicately walks the line of earthy, yet rich flavors of malt sweetness with medium to high hop bitterness.

$9.00

Y R U Sabro

5.5% | Session IPA | It's refreshing but full flavored. What more do you want?

$9.00

Ultimate Beats

9.1% | DIPA - Collab with the mighty J. Wakefield of Florida. Brewed with coconut and Mosaic hops. *sunglasses optional

$10.00

Zero Point

6% | Coconut Gose - Tart, tangy and coconuty. A touch of sea salt keeps it flowing. Turn up the yacht rock and stock up on this summer crusher.

$10.00

JuneShine Blood Orange Mint on Draft

6% | Hard Kombucha - Farm-fresh blood oranges from Temecula, CA and a hint of organic mint to create a tangy, yet soothing sip of sunshine.

$9.00
CANS
Lo x Fi IPA

7.1% | IPA - Hazy, New Wave IPA, dry hopped with Citra, Mosaic, and Columbus. Balanced, juicy, crisp.

$9.00

Way Beyond IPA

6.5% | Fruited IPA - Brewed with pineapple for Pride. Be you! Hopped with Citra, Mosaic and Simcoe. Easy on the senses.

$9.00

A Matter Of Perspective

6.1% | IPA - Hopped with Citra & Vista. Vista hops both helped give this beer its name along with a great balance of citrus, fruity aromas and earthy, piney flavor.

$9.00

Look Through The Scope

8.2% | DIPA - Collab with Long Live Beerworks in Rhode Island. Long Live bring their enthusiasm for hops as we showcase HS Evergreen, balanced with the Citra and 007.

$10.00
Cocktails
Frozen Drank

Just ask the bartender

$15.00

Spice Up Your Life

Jalapeno infused Tequila, Watermelon, Agave, Lime, Salt Rim

$15.00

Brooklyn's Negroni by St. Agrestis

Made in Brooklyn with St. Agrestis Inferno Bitter, Torino-style Vermouth, and Greenhook Ginsmiths American Dry Gin

$15.00

Strange Brew

Thai Basil infused Bourbon, Barrow's Intense Ginger, Lime, Ginger Beer

$15.00
Lavender Lane

Butterfly Pea Flower Lavender Lemonade with choice of Gin, Vodka, or N/A

$15.00

One More Cup of Coffee

Vodka, Cold Brew, Vanilla Syrup

$15.00

Islands In The Stream

White Rum, Guava, Lime, Cardamom, Cinnamon

$15.00

Grapefruit Moon

Los Vecinos Mezcal, Hibiscus, Aperol, Grapefruit, topped with Sparkling

$15.00

Halftone Spirits and Tonic

Chose any Halftone Spirit with Fever-Tree Indian Tonic: Vodka, London Dry, or Aquavit

$14.00
Sunday Cocktails
Offered Exclusively on Sunday from Noon to Close
Bloody Mary (Sunday Only)

Vodka, Tomato Juice, Worcestershire, Hot Sauce, Lemon, Old Bay-Salt Rim

$13.00

Mimosa (Sunday Only)

Sparkling, OJ

$12.00

ARTFULLY DISTILLED
Halftone focuses on small batch, botanically diverse spirits which allows us to experiment with the intersection of flavors and to push the boundaries of what gin is and can be.
All spirits and distilled on-premise at Finback's Gowanus, Brooklyn studio from 100% NYS ingredients. Our gin infused with the finest botanicals, sourced from all over the world and hand crushed immediately before distillation. The results are layered, distinct, and formidable.
.......................................................................................................................................
London Dry Gin

A modern approach to the traditional style. With 50% more juniper than our flagship Gin, and balance with four different citrus peels, this hearty gin elevates everything.

Vodka

The basis of all our our spirits, Halftone Vodka is an exploration in nothing and everything. Refined, rich and luscious, this spirit carries a delicate marzipan finish. Gluten free.

Aquavit

Literally meaning "Water of Life" we consider gin's nordic cousin. Spicy notes of caraway and savory dill are balanced with lemon and orange peel. Incredible with grapefruit juice, or sip chilled neat out of the freezer (which we can accommodate:)
Beer
Narragansett Lager

5% | Lavender Lake's favorite easy drinking lager!

$5.00

Lo x Fi IPA

7.1% | IPA - Hazy, New Wave IPA, dry hopped with Citra, Mosaic, and Columbus. Balanced, juicy, crisp.

$9.00

Way Beyond

6.5% | Fruited IPA - Brewed with pineapple for Pride. Be you! Hopped with Citra, Mosaic and Simcoe. Easy on the senses.

$9.00

A Matter of Perspective

6.1% | IPA - Hopped with Citra & Vista. Vista hops both helped give this beer its name along with a great balance of citrus, fruity aromas and earthy, piney flavor.

$9.00

Look Through The Scope

8.2% | DIPA - Collab with Long Live Beerworks in Rhode Island. Long Live bring their enthusiasm for hops as we showcase HS Evergreen, balanced with the Citra and 007.

$10.00

Finback FFarmhouse (500ml Bottle)

7.1% | Brett Ale - Fermented in oak. This beer is a nod to our upcoming FFARM project and our love for beautiful and approachable farmhouse-style beers.

$28.00
CIDER
Brooklyn Cider House Half Sour

5% | - Half Sour begins with aromas of wild flowers and honey, followed by a wave of citrus and pickled pear. This lightly carbonated, off-dry cider is edgy and refreshing.

$8.00
Seltzer | Kombucha
Amass Sun Sign Hard Seltzer

5% | Mandarin-Vanilla-Oak - Juicy mandarin and sweet orange brighten the cool smoke of rich oak, herbal bay, and milky vanilla

$8.00

Sunboy Spiked Coconut Water

5% | Hard Coconut Water with real Passion Fruit. Flip before you sip!

$8.00

June Shine Pain Killer Kombucha

6% | Hard Kombucha - Organic, coconut, orange, pineapple, activated charcoal, nutmeg, green tea

$8.00
Wine by the Glass
Rosato | Scaia

Italy | 100% Rondinella. Floral aroma of roses, raspberries, fruity. Well balanced, tangy and fresh.

$11.00

Chenin-Viognier | Pine Ridge

California | Crisp, bright, and vivacious, Refreshing acidity and roundness, opening to flavors of tangerine, lime, and lemon curd, lemongrass, ginger, white peach, and green apple. Finishes clean and long with a lingering hint of lime.

$11.00

Tempranillo | Volver Single Vinyard

Spain 2018 | From D.O. Castilla la Mancha. This is a monovarietal of Tempranillo. The grapes used for Volver grow in vineyards planted in the Finca Los Juncares. Planted in 1957, with 29 hectares of land. The soils are sandy and limy. The grape harvest is done by hand and a selection of the best grapes are chosen later at the winery on the table. The winemaking process is a traditional method. Volver is fermented malolactically in barrels before being aged.

$11.00

Candoni Prosecco | Split

Italy | Classic sparkling wine from Italy. Crisp, subtle sweetness

$12.00

UIVO Aqua Nat | 375ml

Portugal 2021 | Organic red blend with club soda. Prickly up front with thirst quenching berried fruit. A soft, fun, flirty drink that was made to drink on rooftops and in the park. Not your mama's wine cooler!

$8.00
Natural Wine by the Bottle
CHAMPAGNE | Veuve Clicqout Brut

France | The classic! 30-45% reserve wines with grapes from as many as 50 to 60 different crus. The Pinot Noir predominance provides the structure that is so typically Veuve Clicquot, while Chardonnay adds the elegance and finesse essential in a perfectly balanced wine, and a touch of Meunier rounds out the blend. The long aging in our Crayères (3 years minimum for Yellow Label) gives silkiness to the Champagne.

$110.00

WHITE | Weingut Schlossmuhlenhof, Landwein Rhein Das Is Schon

Germany 2020 | 50% Scheraube, 40% Muller- Thurgau, 10% Gelber Muskateller... The Scheurebe is macerated for 48 hours and both the Muller - Thurgau and Gelber muskateller are macerated for 24 hours...Bottled January. Unfiltered

$44.00

ROSE | By Nature

Austria 2020 | A textured, rounded rose with a nose of strawberries, hay & herbs. The palate has notes of salted watermelon, strawberries & minerality with a bit of acidity on the finish. Pop the bottle a bit before you want to drink it for the fruit notes to really shine!

$48.00

ORANGE | Castello di Stefanago, Orangiosaurio

Italy 2020 | Certified organic farming, clay/limestone soils; 48 day skin maceration then co-fermented in stainless steel and racked several times before bottling to get it off the lees. Bottled unfined/unfiltered with no added So2; zero-zero. Like this deeply skin-contact (orange) wine that is intensely dry, earthy and aromatic, full of citrus peels, ginger, apricot, jasmine tea and rocky minerals.

$52.00

RED | Pittnauski

Austria 2015 | Austrian red blend - Tar and smoke provide a mere edge to the plum fruit on the nose. The still taut palate presents a picture of dark fruit, fine tannin and an edge of mocha. This is dense and will relax with just a little bottle age. Freshness is guaranteed, as is juicy, licorice-scented fruit.

$52.00

RED | Guerila Selection

Slovenia 2017 | Barbera, dark red color. Smell cherry, oak, earthy, plum. Taste plum, cherry, raspberry. Medium acidity. Long aftertaste. Smooth and fruity biodynamic wine.

$48.00
Whiskey
Jameson

Evan Williams Bourbon

Old Overholt Rye

Van Brunt Stillhouse Rye

Van Brunt White Rye

Bird Dog Bourbon 7 YO

Hill Rock Bourbon

Bruichladdich Scotch

Islay May Scotch 8 Year

Bowmore Scotch 15 year
Vodka | Gin
Tito's Vodka

Halftone Vodka

Halftone London Dry Gin

Halftone Aquavit

Amass Botanical Gin

Never Sink Gin
Rum
Cruzan Aged Light Rum

Goslings Bermuda Black
Tequila | Mezcal
Los Vecinos Mezcal

Madre Mezcal

Espolon Blanco Tequila

Espolon Reposado Tequila

Grand Mayan 3D Silver Tequila

Ocho Plata Tequila
St. AGRESTIS
Amaro

Digestif

Paradiso

Aperitivo

Bitter

Aperitivo
Topo Chico Mineral Water

750ml Bottled sparkling mineral water from Monterrey, MX since 1895

$5.00

Phony Negroni

N/A | Non-alcoholic with nuanced juniper, citrus, and floral notes, the St. Agrestis Phony Negroni drinks with the same bitterness drinkers of the classic cocktail expect, sans alcohol. We've also added carbonation to help mimic the bite that alcohol typically provides.

$8.00

Lavender Lemonade

House-made Lemonade made with Lavender and topped with Soda Water

$5.00

Soft Drink

Coke, Diet Coke, Lemon-Lime, Tonic, Ginger Ale, Club Soda, Cranberry

$3.00